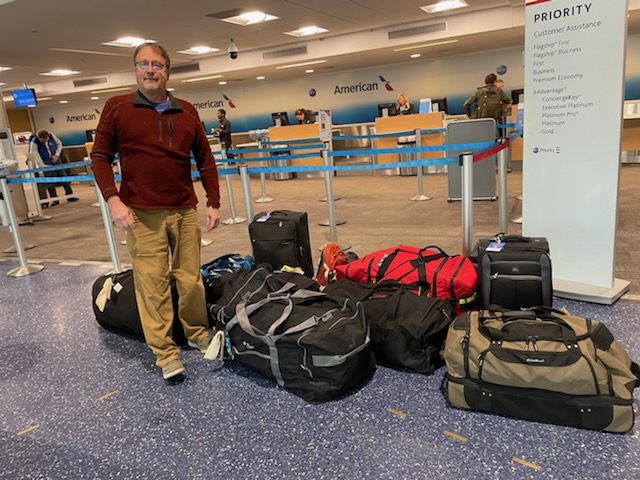 Gary Rexroad doesn't stay still for very long. Just four short months after retiring, the Lawrence Chamber member is dedicating himself to service by volunteering to help Ukrainian refugees. On Friday, he hopped on a plane to Poland to help as part of a group with World Central Kitchen. "Just like everybody, your mind and heart go out to all those folks and you feel helpless," Rexroad says. But then, an opportunity to join high school classmate and fellow Chamber member Scott Sloyer on a trip with World Central Kitchen came through.
Rexroad is headed to a town in Poland called Przemyśl. That's where many Ukrainians are crossing the border as refugees. Rexroad isn't arriving empty handed. He boarded the plane at Kansas City International with oversized bags stuffed full of supplies. "I'm remarkably blessed to have the means to get over there, blessed with a circle of friends who have contributed nearly 400 pounds of supplies that these refugees are desperately in need of," he says. "They got food coming to them, but also feminine hygiene products, I have thousands of those items packed in heavy bags. We've got shampoo, deodorant, socks. As we learn more about what they need, we go out and find them."
Rexroad called on his community to help gather the donated items and money. "I can only hope that in some small way, it's made a meaningful difference in the lives of people who are going through things that you and I can't imagine going through," he confides. "In some small way, we can give them some comfort and hope, that's what I hope happens. It's just about service, that's all it is. We all do that in our own ways, and this just happens to be a little different because of the times."
For more information on World Central Kitchen, please visit their website.