New to The Chamber?
We're glad you're here! This is the best place to start.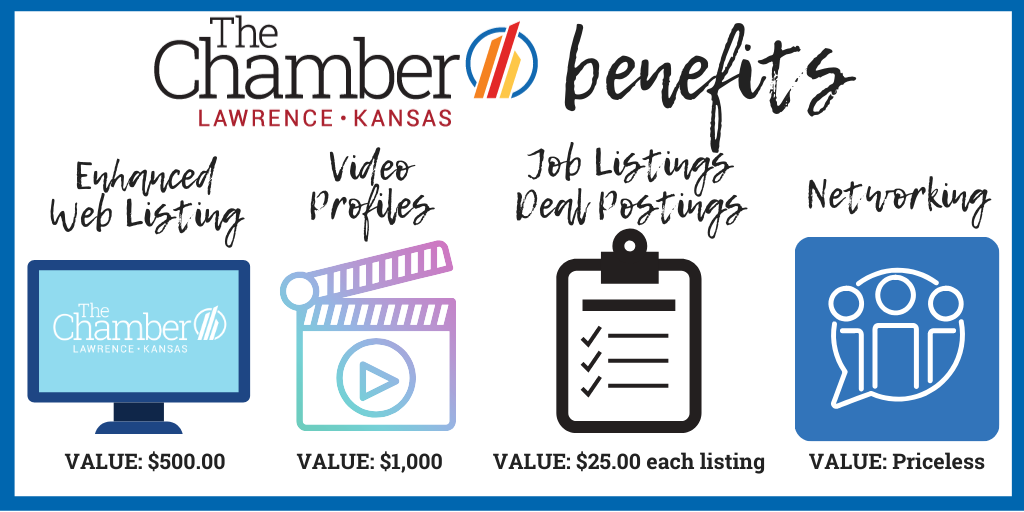 Chamber Blue is Back!
If you completed the survey, rates will be released in October 2023.  You may choose at that time whether or not to enroll your business with Chamber Blue. If you are already currently with Chamber Blue, your BCBS rep will contact you. For more information, click here or contact Kathy Gerstner at kgerstner@lawrencechamber.com.
"We know health insurance is an important but costly piece of operating any business. We are pleased to offer "Chamber Blue" to our membership. Our partnership with CCEKS, other Chambers across our state, and BCBS hopefully offers an affordable option for your business." Bonnie Lowe, President & CEO, The Chamber, Lawrence.
Video Tutorials for ChamberMaster
All listed business representatives will also get a login to our members only site. We highly recommend to have at least two representatives registered with The Chamber!
Take advantage of all the benefits that are included and learn how to utilize ChamberMaster by watching our quick video tutorials below!